Wood Pulp Fiber is one kind of pulp fibers. It is mainly separated from the wood pulp, so it is named wood pulp fiber. It is widely used in pulp paper mill for paper making. Wood pulp paper is made of wood pulp for paper which must be mainly contented with wood pulp fiber that has excellent quality for high-grade paper applications.
Wood pulp fibers can be classified into soft wood pulp fibers (Such as Masson pine, larch, Korean pine, spruce, etc.) and hard wood pulp fibers (Such as birch, poplar, beech, beech, maple, etc.). Soft wood fibers are longer, which are generally between 2.56-4.08mm in length and 40.9-54.9microns in width. The ratio of length to width is less than 70times. But hard wood fibers are shorter, which are typically about 1mm in length. The ratio is 60 times below.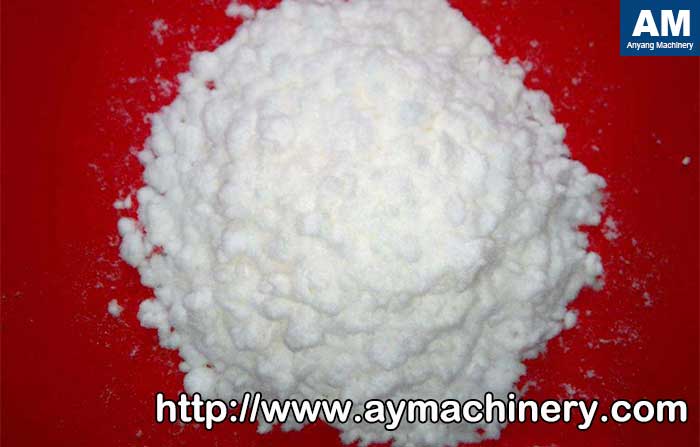 Traditionally, North America and Europe have been seen as main centers for the production and consumption of wood pulp fibers. However, the rapid growth of paper production and demand has appeared in other parts of the world, especially in Asia. The trend is that Asian advantages are gradually replacing those of North America and Europe. In these regions, the rapid economic growth has stimulated domestic demand for major paper types. China's paper industry has developed rapidly in the recent 10 years. Its output is at second place in the world, as is only less than that of the United States. However, China lacks raw materials to support its papermaking capabilities and has to rely on the imported wood pulp, waste paper and wood chips.
According to the quarterly data of timber resources on April 26 of 2018, the business situation about European soft wood pulp producers has gradually begun to rise and get better at the end of 2017 after the 6-year falling cost of wood pulp fibers. Despite the long-term fall in the price of wood pulp, the pulp paper mill in Europe still has the highest wood cost in the world. In the second half of 2017, the trend of the fiber price got reversed, and the price rose for the local currency and the U.S. dollar. In 4q/17, Spain and Finland have the highest prices for hard wood in Europe, while France and Sweden are at the end of the cost of coniferous wood.
The supply of hard wood pulp fibers in Sweden began to tighten at the end of 2017 due to an unusually wet and warm early winter. According to the report, tight supply has caused Brazil and Uruguay to have an unusual effect on the import of wood chips of eucalyptus trees in late 2017 and early 2018.
The price of imported wood fiber is substantially higher than that of local sources. For most of 2017, the supply of logs was limited, which led to the price of wood pulp (the lowest point in 4q/16 for 11 years). Although the prices have risen in the recent 4q/17, the cost of wood pulp is 15% lower than the 10-year average cost (In US dollars). Due to the imbalance between local supply and demand, the prices of soft wood chips have also risen in Sweden in 2017. The higher local fiber prices led to an increase in Swedish imports of soft wood chips in 2017, and the import was almost doubled than that five years ago. In the last quarter of this year, the import even reached the second highest quarter in history.

Historically, the most imported wood chips have been used for the supply of national pulp paper mill. But in the past two years, the amount of the imported wood chips has been increasing for energy consumption. Latvia, Nava, Estonia and Finland are topped the list. They are the main suppliers of soft wood chips, accounting for 95% of the total imports in 2017. According to wood resources of 4q/17, in the past few years, due to the high proportion of low-cost energy wood chips (Mainly from Norway), the average value of imported wood chips fell by about 40% from 2013 to 2017. Among four major suppliers, Finland is the supplier who is the highest cost of wood chips and Norway is the supplier who is the highest cost in 2017.
Russia has taken advantage of abundant forest resources, so it can increase the export of wood pulp. With a forest area of approximately 850 million hm2, Russia's forest area accounts for 20% of the world's forest area. However, the most areas covered by Russian forests are inaccessible areas. The Russian forest tree species consists of a variety of soft woods and hard woods. Although the annual volume of harvesting in Russia is very large, it is still much lower than the government's annual allowable volume. In the last 10 years, Russia has increased the export volume of wood pulp and wood chips to Scandinavia because there are many wood pulp mills. In order to obtain the wood pulp output, two Finnish pulp and paper companies leased management forests in Russia. Among them, one rented and managed 669,000hm2 wood land,while the other leased 184,000hm2 wood land. To stimulate more domestic and foreign funds for investing in wood processing plants,Russia has put forward many related policies.
Anyang Machinery Co., Ltd. (AM) affiliated to China National United Equipment Group Corp. is a professional paper pulping equipment manufacturer. AM's leading products include large chemical vessel, tower, reaction kettle, heat exchanger, a complete set of pulp production line, batch cooking equipment, a complete set of pulping equipment for large chemical pulp production line, APMP poplar CMP equipment, multi-disc vacuum filter and complete sets of equipment for hollow brick, fly ash brick and aerated concrete block of production line. Meanwhile, AM is also working hard in a large number of the design, manufacture and installation of the pressure vessel and machinery equipment referring to the industries of metallurgy, building materials, power and environmental protection, etc. in recent years. If you need paper pulping equipment, please feel free to consult us.