Waste Paper Pulp Production Line
APMP pulping technology
which is characterized by the color paste with high whiteness, high yield, the use of chemical supplies consumption, little pollution, is a new technique to get the high yield pulp. Less chemical and drugs for bleaching, hydrogen peroxide do not like chemical pulping that generated a large number of black liquor, so APMP causing no pollution to the environment.
APMP Production Line Mainly Equipment
Conveying screw of waste paper pulp production line: Various series specification and diameters conveying Screw, according to different processing requirement, material of spiral conveyer mainly including carbon steel and stainless steel
Tearing Machine
Heat Recovery Equipment: Atmospheric Scrubber and pressure scrubber.
Condensing Equipment.
Tanks as chip silo, latency chest, HC tower, filtrate chest etc.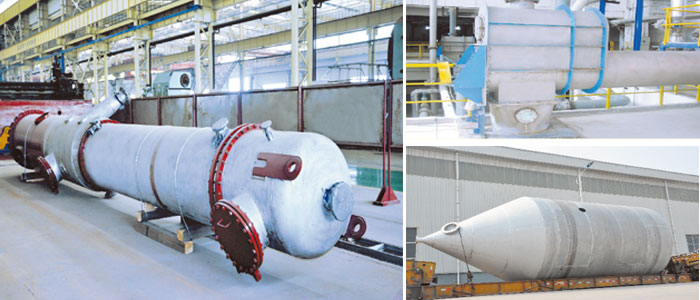 Supporting Production Line Equipment Users:
Dongguan Huangyong Yinzhou Paper Industry Ltd.
Fujian Nanzhi Paper Industry Co., Ltd.
Fujian Qingshan Paper Industry Co., Ltd.
Shanxi Yangmei Chemical Industry Machinery Co., Ltd.
Zhejiang Zhengda Holding Group Co., Ltd.
Henan Energy And Chemical Industry Group Co., Ltd.
Yinge Group
Yongfeng Paper
Gold East Paper
Chenming Group
Huatai Group
Sun Paper
The Video of Waste Paper Pulp Production Line